Content Marketing Sales Funnel
Recurso infografía | Marketing Digital | 1 minutos de lectura
---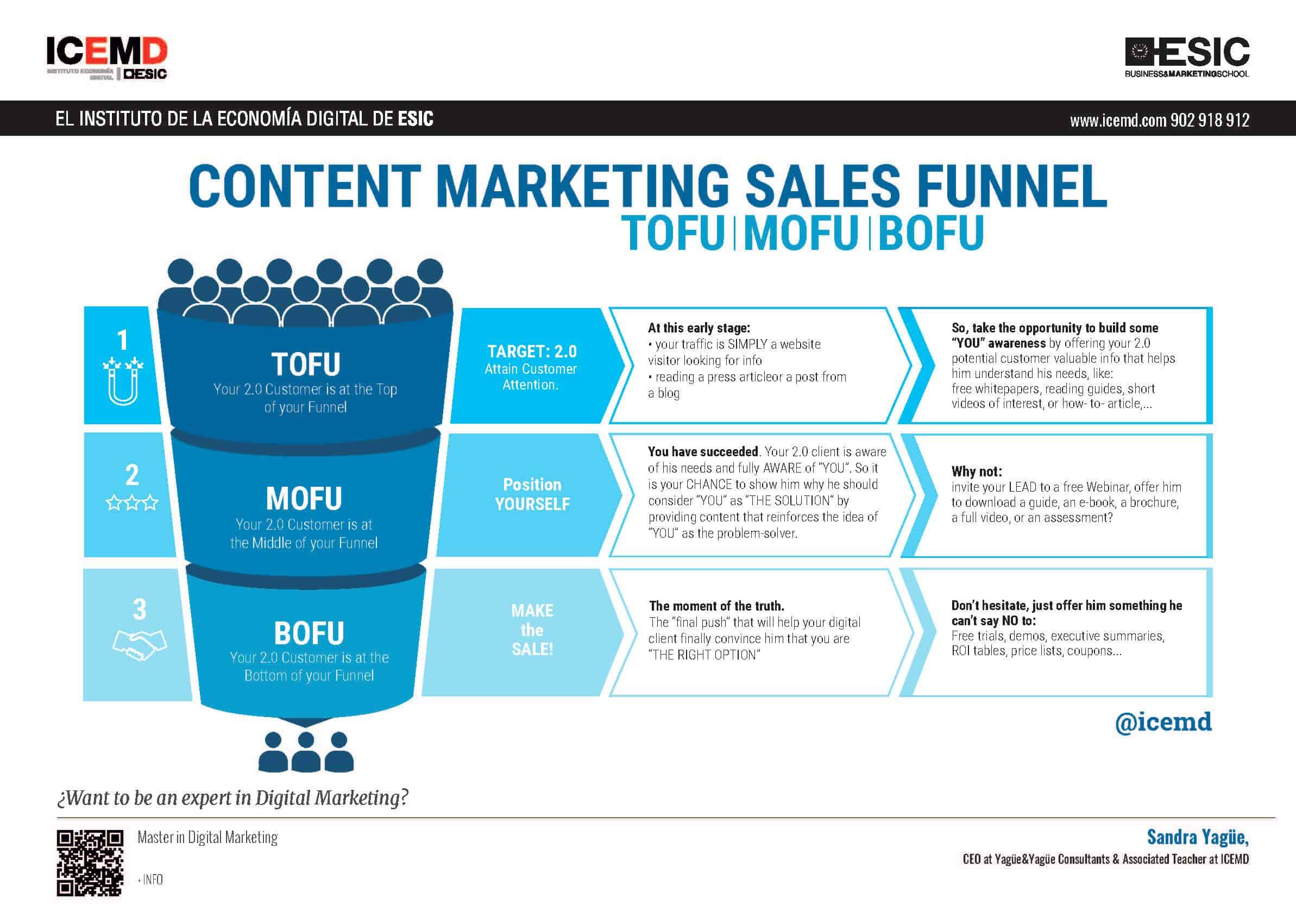 In the Digital Ecosystem, CONTENT is making a success way of its own, positioning itself as the best online strategy to engage and lead potential online customers across the sales funnel.
Hence, marketers are speaking more and more about a "Content Marketing Sales Funnel" referring to the correct array of info to provide to your audience at each phase of the purchasing decision process.
Meet TOFU, MOFU and BOFU!
---